As four of the largest vessel sharing alliances consolidate to become three even more powerful alliances to cut costs and increase leverage, the impact on ports and marine terminals could be enormous. The three major players in these alliances include Ocean Alliance, THE Alliance and 2M Alliance who will start deploying larger ships in April once the alliances go into effect. According to the JOC, the carriers will begin consolidating routes and vessel space which will translate into rate volatility as ports see their cargo volumes either increase or decrease with these consolidations.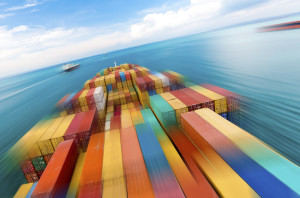 Ports are expected to feel the greatest impact of the alliance restructuring as these alliances will make use of post-panamax vessels which require taller cranes, additional yard space, expanded gate capacity, and extended gate hours. Operating ports will be responsible for any infrastructure improvements necessary, which have thankfully been initiated by our home Port of Norfolk. "The alliances are spreading the pain to the terminals," Philip Damas, director of supply chains advisors at London-based consulting and research firm Drewry, told the annual JOC Port Performance North America Conference in Iselin, New Jersey, last month.
It's too early to measure the exact impact on rates and services coming from the arrangements but the alliances are balanced and the incidentals of routing and port calls won't be noted until vessel sizes and transit times are published, though it is clear that the driving factor is cutting costs and not improving or expanding service if those don't include an increase in revenue. However, the combination of routes and services with the increased number of vessels in play could help drive down rates in the coming year.
Our position with the Port of Norfolk appears to be sound in this new mix of ocean carriers as we continue docking mega-ships and we look forward to working with the new alliances to continue to bring the best rates, services and information to our clients in the New Year.