Cosco Shipping became the first neo-panamax vessel to traverse the newly expanded Panama Canal when Cosco Shipping Panama was pulled by tugboats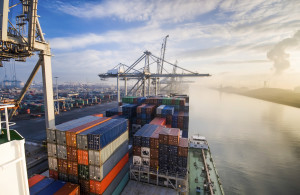 through the new locks at Agua Clara. They've also received the dubious honor of having the first accident when Cosco Xin Fei Zhou scraped the wall as it navigated through the locks on July 24th. The 8,500 TEU  Xin Fei Zhou hit a wall in the Agua Clara docks on the Atlantic side of the canal during a northbound trip. Though the ship suffered a three meter gash, the canal only had minor damage and traffic was unaffected.
The accident wasn't entirely unexpected. The new canal uses fore and aft tugboats to navigate the massive ships through the locks and some environmental concerns, namely high winds, may compromise vessel stability. A study from the International Transport Workers' Federation determined that the safety and maneuverability may be at risk but was dismissed by the panama Canal Authority for a lack of "scientific accuracy and credibility." The study was conducted by Brazil's Fundação Homem de Mar (FHM), and used mathematical conclusions derived from simulations created using a scale model of the new locks, a typical neo-Panamax vessel and the planned configuration of two tugboats under various environmental conditions.
The ITF concluded that the safety of maneuverability within the locks is compromised due to several factors,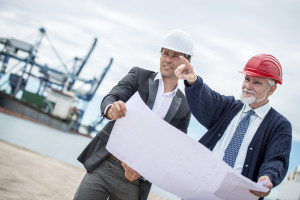 namely:
The locks' dimensions are too small for safe operation (with both gates closed);
There are no refuge areas for the tugboats inside the locks, leaving no room for failure (human error, miscommunication, broken lines or engine failure);
The bollard pull is insufficient;
In terms of maneuverability in the locks, the control of the vessel was compromised under the average environmental conditions present in that geographic area (data provided by the contracting party). The main reasons were the low power of the tugboats and the required bollard pull. With milder conditions the exercise was concluded safely.