Your friends are encouraging you to go ahead and do it. The product is selling well here, why not expand your business and sell overseas. You have the extra inventory. You think to yourself, "What do I have to lose?"
There are many risks involved in sales to foreign countries. The largest risk, however, is running afoul of US regulations on exports. To ensure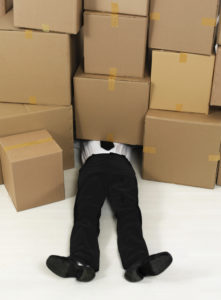 compliance with all US Export regulations requires several steps. Below is an outline of those steps with links to the various government agencies.
The first check should be with the Office of Foreign Asset Control ("OFAC"). OFAC is the government entity tasked with issuing embargoes, sanctions and blocking the assets of known individuals and entities that act on behalf of embargoed countries, terrorism and narcotics traffickers. If your client is on the Specially Designated Nationals And Blocked Persons List (SDN), there is a prohibition on US persons from doing business with them. This prohibition exists for shipments to countries with embargoes or comprehensive sanctions. If however, the sanctions are limited, you may be able to obtain a license from OFAC for your shipment. The licensing requirement is based both on commodity and destination. To learn more about these requirements go to:
https://www.treasury.gov/resource-center/sanctions/SDN-List/Pages/default.aspx
https://www.treasury.gov/resource-center/sanctions/Programs/Pages/Programs.aspx
The Bureau of Industry and Security, Export Administration Regulations provides exporters with the rules surrounding specific commodities.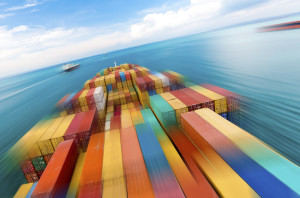 They created the Export Control Classification Number ("ECCN") to assist with this process. The ECCN links categories of products to alpha-numeric codes. The categorization of a product indicates that it is considered a potential threat to US security or economic well being. The product is then placed on the Commerce Control List ("CCL"). The CCL is the determinative factor of whether or not merchandise requires a license for export from the Department of Commerce. The licensing requirement is based not only on the commodity but also its' intended destination. The designation of the ECCN on a proposed export is therefore crucial in determining next steps in the logistics process. Once you have the ECCN, you can refer to the Commerce Country Chart to see if the product requires licensing. To see if your product has a specially designated ECCN or if it is
the default, EAR99 go to:
https://www.treasury.gov/resource-center/sanctions/Programs/Pages/Programs.aspx
For a step by step guide on how to be successful when entering the international market, please go to export.gov or consult your logistics provider for more resources.
https://www.export.gov/How-to-Export