On March 1, the new trucker appointment system at the Port of Norfolk began to slowly start arranging early morning loading times. As mornings are typically the slowest time at the port, the appointments rolled out easily to provide improved service and better predictability to an overloaded system in hopes that they can take hold across working hours to alleviate congestion. Understanding when truckers will arrive allows the port to stack containers based on appointments and shorten wait times and turn around, having reduced the average morning trip from 75 minutes in February to 45 minutes in March.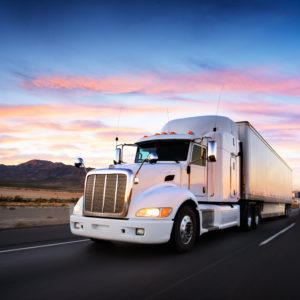 Appointment times not only allow the port to better staff and prepare for trucks, but it also controls the flow of traffic and organizes vessels in a more complimentary way to the traffic pattern. This effort to "groom the stacks" allows for less idle time during trips, reducing congestion and delays, which are even more important after the ELD mandate reduced truckers available time. As ships grow in size, carrying more TEUs than ever, the ability of the ports to handle more containers becomes critical to their success. According to JOC.com, "For example, discharging a 15,000 TEU vessel in a port call uses more terminal resources than an 8,000 TEU vessel and a 7,000 TEU vessel several days apart. "
By summertime, the port will roll out the appointments to both the VIG and PMT in an infrastructure retrofit that also includes 86 new automated stacking cranes that will expand the VIG from 15 to 28 stacks that will see capacity rise from 6,000 to 1.2 million yearly, a continued deepening of the harbor to reach 55 feet in low tides, and will see the widening of the Virginia ship channel from 1,000 feet to 1,300 feet so services can continue uninterrputed as commercial vessels can use the channel at the same time as megaships.