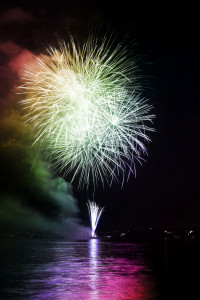 Despite Hurricane Matthew at the beginning of the month, the Port of Virginia moved 238,567 TEUs, an increase of 2.2% from October 2015, in the single busiest month of the port's history. The ability to handle post Panamax vessels and the increased flow from peak season carried the port to the eighth straight month of volumes in excess of 210,000 TEUs, which also boosted barge and rail traffic to banner months, though the increases in barge and rail showed a small dip in truck volumes.
"The peak-season cargo is continuing and the volumes are being carried on bigger vessels that are rotating into the Atlantic trade," Port of Virginia Executive Director John F. Reinhart, said in a statement. "We are seeing ships in the 10,000-plus TEU range with regularity and larger vessels are on the horizon."
Also on the horizon are infrastructure upgrades, including a second truck entrance and automated gates at the Norfolk International Terminal, an expansion to the Virginia international gateway increasing berth space and rail capacity, and additional ship-to-shore cranes in a larger container yard with semi-automated stacking machines. As it stands, the Port of Virginia, along with Miami and Baltimore, is one of only three East Coast ports with the 50 foot harbor necessary to handle the extra-large vessels. Since the start of 2016, container, rail and handling volumes have steadily increased and 2017 is expected to continue the trend.
Once again, and for the eighth time in a row, Nelson International is thrilled to congratulate our home port.