In a record setting October, the Port of Virginia handled 233,466 TEU containers, making it the single busiest month ever and the eighth straight month with volumes over 200,000 TEU's. The previous record for a single month at the port was set in May of 2015 with 230,511 TEU's. October shows an increase of 5.6 percent from 2014 in year over year measurements. Rail units increased 9.3 percent; truck volume rose 3.9 percent; breakbulk tonnage climbed 26 percent; and vehicle units were up a massive 217 percent. Through October, the port's TEU volume is up 8.5 percent, or 167,761 units, ahead of 2014 figures.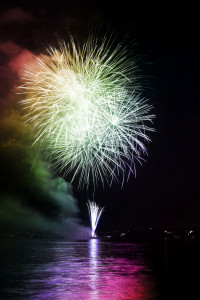 While Virginia is the first major U.S. East Coast port to report October container volumes, the East Coast ports overall gained containerized import market share last month. The East Coast's share of U.S. containerized imports rose to 44.81 percent in October from 43.06 percent in September as the West Coast's share slipped to 49.73 percent from 51.41 percent.
When port authority CEO John F. Reinhart took office in early 2013 he vowed he would work to address operational issues as a priority. The increase in volume is evidence of the success of that endeavor and his perseverance.
"We have to maintain this level of productivity as we begin to push for further improvements," Reinhart said. Programs that are already under way, including Norfolk International Terminal's new north gate, "Will push the needle toward greater productivity and service capability."