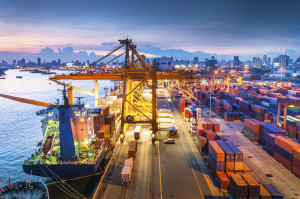 On Tuesday, a press release from the ILA called for a shutdown of ports along the Atlantic and Gulf Coasts to protest job losses and highlight hiring practices that purposely reduce the numbers of dockworkers, causing immeasurable damage to the nation's economy. The ILA also states that the Waterfront Commission, which helps regulate the labor supply, is "damaging the regional economy of the Port of New York and New Jersey" by "causing hundreds of jobs at the port to remain unfilled." The press release also stated "interference by the South Carolina Port Authority has reduced the number of dockworkers, injuring not only the port itself, but also the local and national economy."
On Wednesday the United States Maritime Alliance (USMX) responded with a statement, "The master contract between the ILA and the USMX forbids any unilateral work stoppage by the ILA for any reason. If the ILA engages in any unilateral walkout, USMX will enforce the contractual rights of its members to the fullest. USMX urges the ILA to remain in compliance with the master contract and thus continue to provide the stable labor environment that has existed on the Atlantic and Gulf coasts for decades."
Further comments have continued to come in and include those of Peter Friedmann, executive director of the Agriculture Transportation Coalition (AgTC), in a letter to Secretary of Transportation Elaine Chao, "on behalf of U.S. agriculture, forest products and commodities exporters, we ask that you bring your experience and office to bear to prevent such a shutdown, and to protect the economy from injury that in some cases will be irreversible. Unfortunately, we have ample and recent experience as to the impact of the shutdown of operations of marine terminals.  Another shutdown of our ports would again undermine our reputation as dependable suppliers."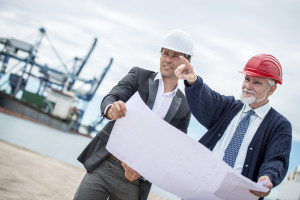 "Our exports constantly face the challenge of foreign competition," Friedmann added. "There is nothing that we export in agriculture, forest products and many commodities, that cannot be sourced somewhere else in the world. If we do not deliver efficiently, affordably and dependably, our foreign customers have demonstrated that they can and will find another source in another country."
With a shutdown threatening, shippers are concerned at the possibility of delays. The last shut down by the ILA is estimated to have cost the U.S. economy approximately $1.9 billion per day. Peter Friedmann explained that for every day a terminal is down, it will take a minimum of six days to recover.
This morning, ILA President Harold Daggett has expressly urged union members to avoid work stoppage until the ILA has met with Congress to express their concerns. Informal talks on February 15th in Delray Beach, FL between the ILA and USMX were called "productive and fruitful" in a joint statement.
Nelson International is closely watching as this unfolds and will continue to bring you updates as more information becomes available.