In a bit of a shocking twist, the Virginia Port Authority changed position this week and advised they will provide VGM weights to exporters to comply with the SOLAS rules. The Virginia Port Authority revised their approach to the SOLAS container weight mandate to remain competitive among east coast ports and help shippers transition seamlessly.
"We have listened to customers' concerns, and are mindful of the potential impacts to their supply chain," John Reinhart, Virginia port director and chief executive officer, said in a statement Tuesday. "Providing weights, as we have always done, to line operators will keep our throughput high, allay our export customers' concerns and help ensure the safety of mariners."
The South Carolina Ports Authority reported a 2.8% increase in TEUs moved to date, handling 1.6 million since July 2015.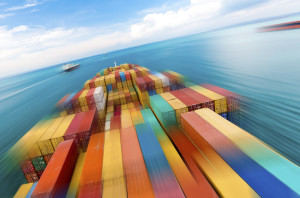 Moving 157,959 TEUs in April, the Port Authority reports year-to-date container volume at 631,753 TEUs.  SCPA is finalizing a solution to the Safety of Life at Sea (SOLAS) regulations to provide complimentary weights from certified scales as verified gross mass (VGM) directly to shipping lines as contemplated by Coast Guard rules. The port plans to forgo the $25 fee for direct provision of weights to shippers.
Along with South Carolina, North Carolina's Port of Wilmington will offer container weights, though these won't be VGM verifiable. As they have been weighing all containers to comply with OSHA regulations, the new requirements will not cause any increase to work load or operational procedures. "We've always provided this to our customers on export loads even prior to SOLAS implementation. We do this today and will continue to offer as a cost-free service to customers after SOLAS implementation," Cliff Pyron, a spokesman for the North Carolina State Ports Authority, told JOC.com. "The NCSPA will accept and receive containers into our terminal without VGM after the SOLAS regulation takes effect," the port authority said in a statement. "As practiced today, the NCSPA will continue to offer a gross weight to our carriers.  These gross weights may not however be consistent with the method of calculation as described in SOLAS," the port authority has warned. "As such the VGM will be the responsibility of the shipper to certify in compliance with the regulations as required in SOLAS to the carrier."