Sometimes all it takes is someone in a position of authority to have a firsthand experience at how bad things are to take steps towards positive change…and that happened to John Reinhart, the new Virginia Port Authority's CEO and executive director.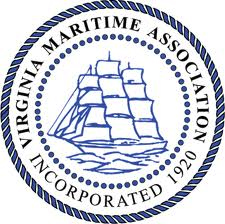 Shortly after his appointment, John rode with one of his truckers to the interchange at the port.  He sat in the passenger seat and observed a slow, impersonal process that then became accusatory about the merits of both the port and the process.
With that single, protracted exchange, the Motor Carrier Task Force was born at a meeting on March 5th.
The MCTF for short is comprised of 20 local industry representatives who have set an aggressive timetable to review port interactions with truckers in five places: an appointment system, in-terminal handling, refrigerated equipment, chassis dynamics and empty yards and gate interactions.
Their first goal, and given the time to complete is an ambitious one, is to have an appointment system by May 1st for motor carriers to regulate the flow of traffic at the terminals throughout the day and eliminate the "rush hour" effect.
In a release from the VMA announcing the task force's creation, Reinhart said:
"As The Port of Virginia, we must commit to ensure that our freight arrives and departs safely and as efficiently as possible. We don't have all the answers, but it is our belief that with the help of our partners we can implement needed improvements. We must reduce congestion, improve cargo velocity and speed up truck and rail service to serve our customers."
The Motor Carrier Task Force guidance document can be downloaded at this link.