The Port of Virginia is laying plans to deepen and widen their channels to compete on the same level as the Port of Los Angeles. With current channels at 50 feet deep and 1,000 feet wide, the new plan backed by the Army Corp of Engineers, will deepen them to 55 feet and widen to 1,200 feet which is both deeper and wider than the Port of Los Angeles (53′ deep and 1,000′ wide), the nation's busiest port. Plans also include taking the Thimble Shoals and Atlantic Ocean Channels to 56 and 59 feet, respectively.
After a year of monthly record-breaking numbers, the Port of Virginia finds herself in the opportune position to further expand and invest in infrastructure improvements as mega-container ships more often call East Coast ports.  After the most productive August in its history, with 240,605 TEUs handled, the port shows another 2.2%  increase over August of 2016 with total TEU volumes up 7.4% and containers up 7.7% against last year. In addition to these increases, the Port has recently started offering double stack rail service to Pittsburgh effectively expanding upon an already growing rail market for Norfolk.
The exponential growth and upgrades we've watched since we begun covering our home port does overwhelm us with pride and joy to see it. It also bears mention that the Port is working hard to convey their gratitude on behalf of the support they've received. During National Truck Driver Appreciation Week, from September 10th through 16th, the Port of Virginia gave out gifts and heartfelt thanks to visitors and drivers as a physical reminder of how large a family it takes to work in this industry.
"For all that these men and women do for the port and the economy, this is a small gesture to say 'thanks for your hard work and dedication,' " said John F. Reinhart, CEO and executive director of the Virginia Port Authority. "We are in the big-ship era, our cargo volumes continue to increase and we are forecasting consistent volume growth. The importance of the motor carrier to this port is greater than ever before."
In addition to Mr. Reinhart's sentiments, we understand the teams around the world, our clients, shippers, carriers and service staff are all a single global family and it is with a familial pride that we move ahead to watch the Port of Virginia continue to grow and expand. We remind everyone, in the most lighthearted and friendly way that Virginia is coming for the title, dear Port of Los Angeles. You've got some huge shoes to fill and we all look forward to your own amazing accomplishments and will be here, both at Nelson International and in Virginia as a whole, cheering you on as well.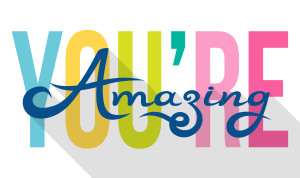 Useful Links:
https://pilotonline.com/business/ports-rail/port-of-virginia-advances-on–foot-channel-project/article_995def46-d010-5187-b9c4-7bd813594f91.html?mod=djemlogistics
https://www.ajot.com/news/port-of-virginia-begins-double-stack-rail-service-to-pittsburgh
https://www.ajot.com/news/port-of-virginia-posts-record-august-volumes