Recently, the Avontuur, the world's first eco-friendly cargo ship, made her maiden voyage from La Rochelle, France to the Port of Montreal. With eight sails and 15 crew members, the 43.5-meter long schooner was built in Germany in 1920 and refurbished in 2016 to include solar panels and wind turbines. According to Portfranc Logistics the ship's legacy "hopes to create a 'greener' and 'oil free trade path' between Europe and North America."  The Avontuur arrived in Canada on October 14th with cargo such as boutique clothing, artisanal kitchenware, champagne and French textiles. In the interest of creating an all eco-friendly supply chain, the cargo was even delivered to the origin warehouse at La Rochelle via electric truck from Portfranc's partner Tempo One.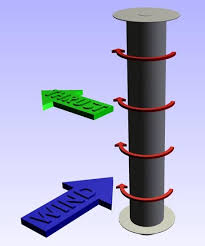 "Beyond the oceans, our ambition at this specific moment is to offer a complete oil-free supply chain. This ship's cargo was entirely transported by trucks powered with liquefied natural gas – fossil energy that is 50% cleaner than conventional gas," said Portfranc Logistics. This trip marked the first oil-free commercial transatlantic journey of the 21st century, the company said. The ship is owned by Timbercoast, which provides wind-powered cargo shipping and with the help of the Canadian government, they plan to pilot the Avontuur through five Atlantic crossings before 2020.
With two more specially designed ships, the Rotra Vente and Rotra Mare working between ports in the North and Baltic seas to deliver wind power equipment and the Finnish Estraden, which uses both green energy and fuel as a Prius type vessel hybrid, more companies are working to prove that a conversion is possible in the shipping industry. A conversion to hybrid power would save $7bn a year and reduce the carbon emissions by the equivalent of 12 coal power plants.
Nelson International is always watching the changes in energy and shipping to promote the best value for our customers. We're planning to be ready with real and applicable solutions for the shipping needs of today and tomorrow.