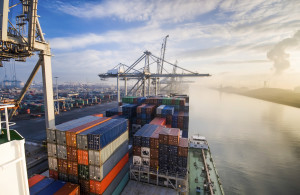 On January 29th at 11AM EST, one thousand longshoremen at the port of New York walked out, violating the no strike provision of their contract, and effectively halting operations at the third busiest port in the United States. Citing the interference of the Waterfront Commission in their collective bargaining agreement, the longshoremen have returned to work giving more confidence back to shippers with cargo pending at the port.
Coming on the heels of a difficult year on the West Coast, shippers are intolerant of shut downs and work stoppages that occur due to labor disputes. Diverting cargo is a costly and painful process that many shippers using the Port of Los Angeles and Long Beach discovered recently. This is, actually, one of the reasons the ILA and United States Maritime Alliance has started talks regarding the expiration of their contract in 2018. In an attempt to prevent the issues faced in 2014 and 2015, the East Coast ports want an amicable solution in place well in advance.
We at Nelson have a super weapon against those large port issues here in Virginia. As expansion continues in the Port of Virginia, in preparation for the Post Panamax vessels, we have a way of diverting our cargo away from those hot button ports and into a more stable location. Labor and weather issues threaten every segment of our business and there will always be situations beyond our control. What we learned from last Friday is that we are in a great strategic location to minimize the delays that can surface at any moment. As our port continues to grow, we will set the bar for efficiency and expedience.